The increase in demand for healthcare and medical technologies in South East Asia is driven by rising affluence, changes in the public healthcare schemes, aging populations and the increase in chronic diseases.
From 29 July to 3 August 2019, the EU Gateway | Business Avenues Healthcare & Medical Technologies mission will be held in Singapore and Vietnam.
In both locations, the mission week will be packed with opportunities to meet local clients and partners, including site visits, networking events, market insights from industry experts, meet-the-exhibitors sessions and pre-arranged business-to-business meetings.
Additionally, in Vietnam, participants will be invited to showcase their solutions in front of 15,000 visitors at Vietnam Medi Pharm Expo 2019, an opportunity to access local private and public hospitals, local pharmacy companies and other major players in the medical field.
Salesmanager Joep de Graaf, will attend the EU Gateway Business Mission 2019. If you wish to make an appointment, please get in touch with us via medical@ewac.nl
Business mission week details: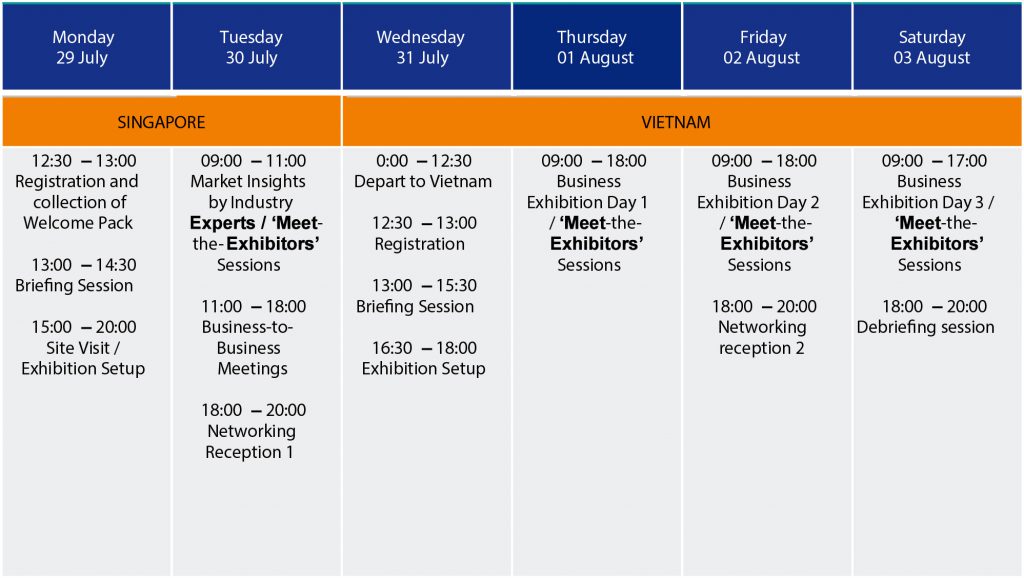 Singapore
Dates: 29 – 30 July 2019
Venue: Suntec Singapore Convention & Exhibition Centre, 1 Raffles Boulevard, Singapore 039593
Ho Chi Minh City, Vietnam
Dates: 31 July – 3 August 2019
Venue: Saigon Exhibition & Convention Centre (SECC), 799 Nguyen Van Linh Street, District 7, Ho Chi Minh City, Vietnam
More information about the EU Gateway at https://www.eubusinessavenues.com/business-missions/healthcare-medical-technologies-2019
Schedule a meeting
[contact-form-7 404 "Not Found"]