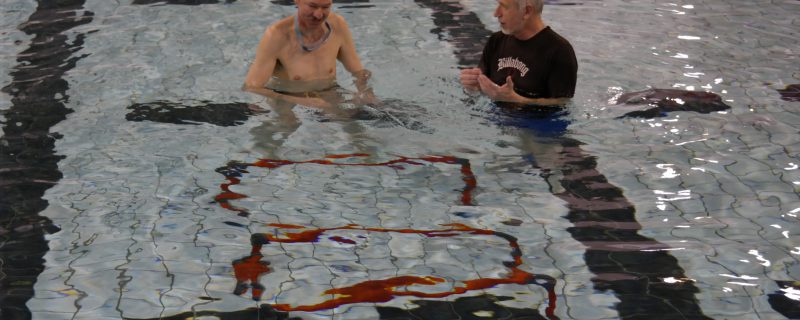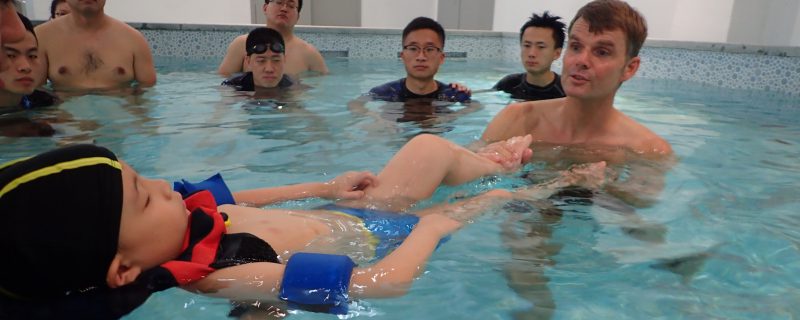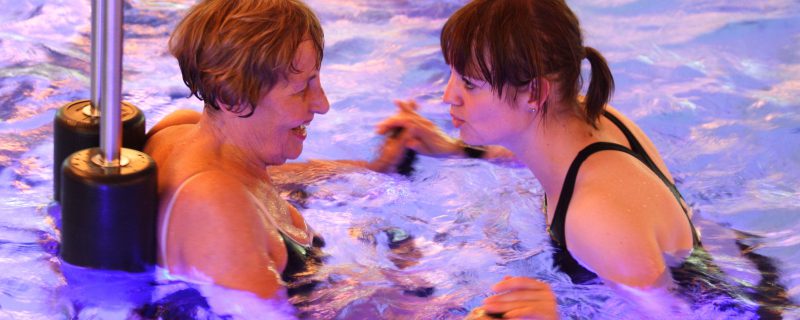 Hydrotherapy training
Hydrotherapy, or in other words; therapy in water focuses on treatments and exercises performed in water.
The weightlessness of the body in combination with heated water makes hydrotherapy extremely suitable
for patients with a physical or mental disability or in the case of injuries. Thus it serves as
an extremely suitable means to strengthen the rehabilitation process or to increase the quality of life.
EWAC Medical believes that sharing knowledge in combination with the right equipment is the key to improving
treatments. By actively participating in this knowledge sharing and providing tools for the use of
accessories, EWAC Medical is committed to helping everyone improve themselves in guiding clients and / or patients in water.
"A practical approach to enchance knowledge about hydrotherapy" 
Upcoming trainings and / or workshops
We are offering the following hydrotherapy trainings and / or workshops in 2019: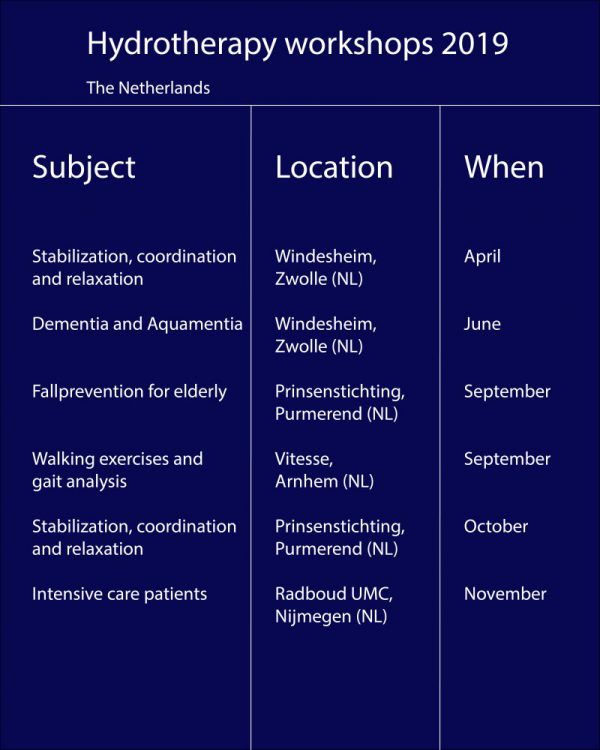 Would you like to participate at one or more hydrotherapy workshops?
*** Upcoming workshop: April 29, 2019***
Stabilization, coordination and relaxation at Hogeschool Windesheim, Zwolle.

If you would like to receive more information about the workshops, please send an e-mail to medical@ewac.nl 
.