Tseung Kwan O Hospital (TKOH), located in Hong Kong, is an acute hospital providing secondary care services. TKOH had two existing pools in their physiotherapy department from 2009, which had ended their 10 year lifetime. Therefore the hospital decided to replace the two pools with a larger pool, according to medical standard ISO 13485 for medical purpose, to improve their service. Together with our distributor EWAC Medical developed a new modular pool system.
Our sales manager Joep has been visiting this project in 2017, to check out the old pool, technical room and to discuss possibilities. A few years went by and it has resulted in a
(6 x 4 m) raised modular pool
underwater treadmill
3 observation windows
handrails
countercurrent
multicolour lighting
stairs with a platform
water treatment system
platform lift;
and other accessories.
The existing site did not allow to add a movable floor, as there is only one level with limited ceiling height.
In the previous situation, several safety issues were identified, and the hospital management chose to go for a pool out of stainless steel rather than polyester. Polyester pools eventually develop spider cracks and osmosis, which both promote the development of bacteria and fungi. Stainless steel pools have extremely good corrosion resistance and are easy to keep clean by design, combined with an enduring aesthetic appeal.  The strong and light-weight qualities of stainless steel panels make the EWAC Medical modular pools ideal for pools for both in-ground (sunken) and above ground (raised) installations.
Our team has been assembling and testing the pool thoroughly in our factory in the Netherlands.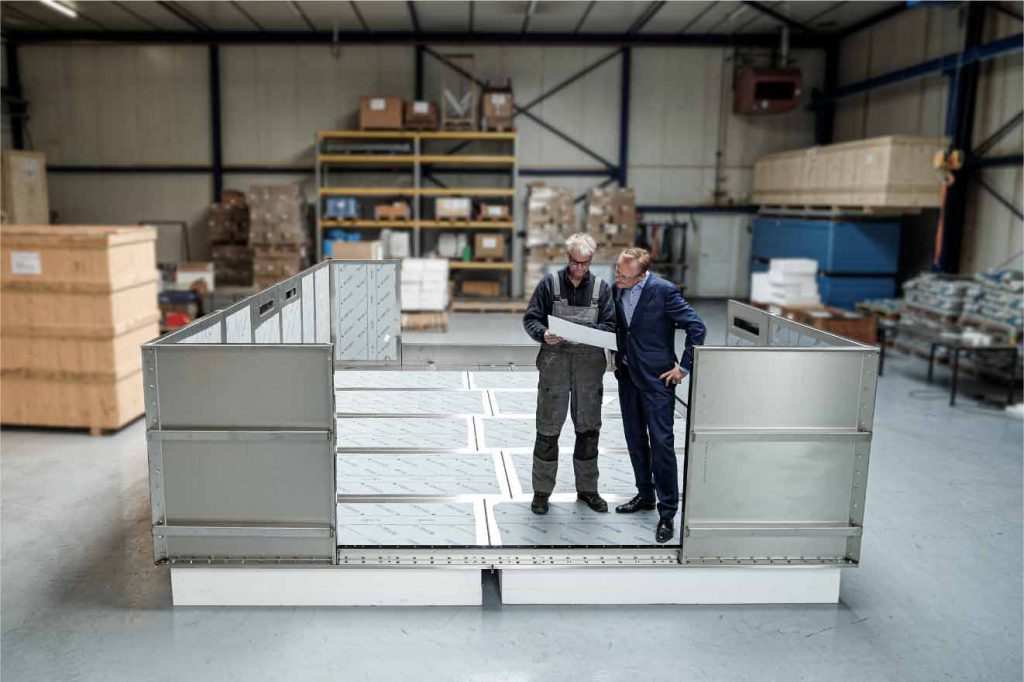 After two weeks of installation on-site, the pool is ready to be used. We wish TKOH good luck with their hydrotherapy treatments for all age groups, elderly joint pain classes and weight reduction class for children. We would love to hear about the results of the treatments and classes.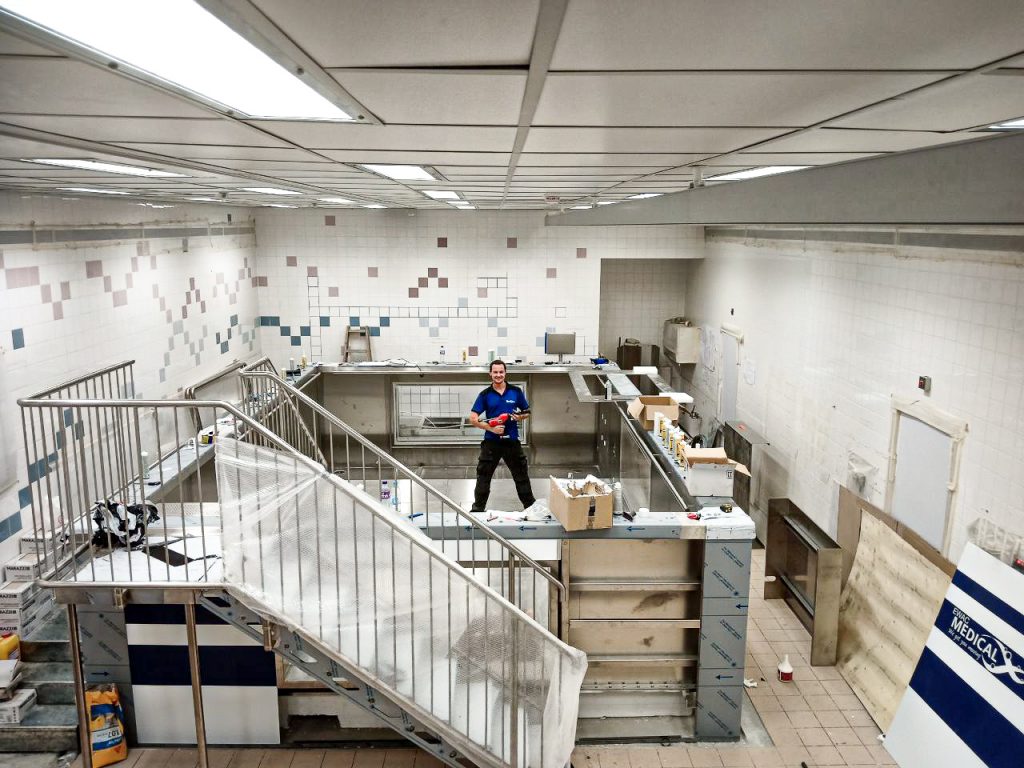 ---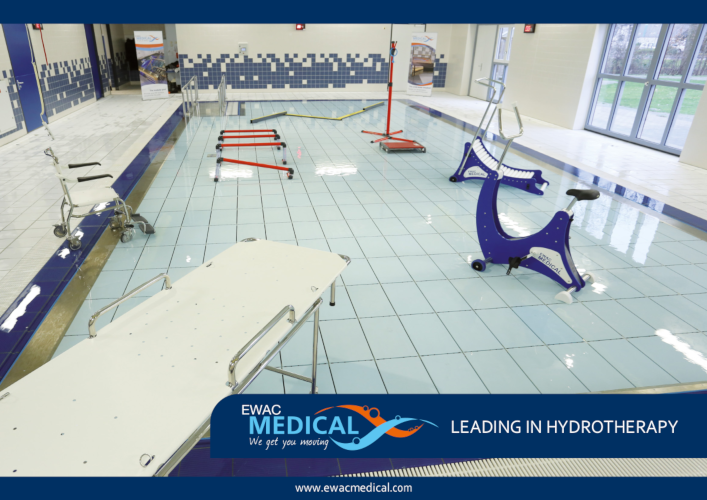 Interested in our products? Download our corporate brochure.
[email-download download_id="11695″ contact_form_id="13953″]